Software
---
D-Filter
D-Filter is a software package that can be used to analyze and design digital filters. It has been developed to support the textbook
More information about D-Filter is available from here.
---
Optimization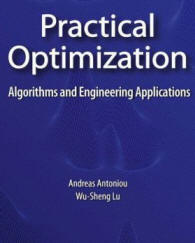 Software implementations of a collection of optimization algorithms are available from here. They support the textbook
---
JasPer: A JPEG-2000 Codec Implementation
JasPer is tool kit for image processing that includes an implementation of the JPEG-2000 Part-1 codec. This code is written in the C programming language. For more details, please refer to the official JasPer Project home page.